WILD PANSY PRESS NEW PUBLICATIONS :
The Journal of the Imaging Machine Volume Two: drawings made under self-hypnosis 2008-2020
Simon Lewandowski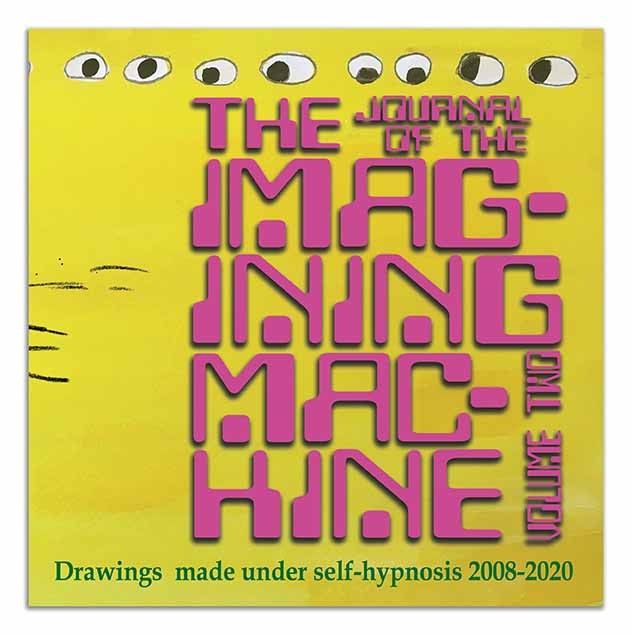 Late in 2007 I went on a short course to learn hypnosis… I wanted to learn hypnosis because I had a vision of a piece of work in a gallery empty except for a kind of object like a stage or film set of a "consulting room" … with a couple of chairs, a small desk a coat rack and potted palm… Visitors would come into the gallery and I would put them into a hypnotic trance and invite them to describe what they might imagine to be in the gallery, which I would audio-record, transcribe and incorporate into a publication. I made that piece of work in 2008: it was called "The Imagining Machine" and the publication is still in circulation.
As part of the training I learned self-hypnosis. Consequently, at the same time as I started work on the Imagining Machine I started a distinct practice of inducing some kind of trance state and making drawings with no more specific mental instruction than to "draw". The process started with a countdown from 20… No, that's not quite true, it started with framing an intention to enter a state of being hypnotised (whether self-induced or not).
But then making art begins before everything else with framing an intention to make art…
The Journal of the Imaging Machine Volume Two: drawings made under self-hypnosis 2008-2020
34 Pages, fold and staple, 210mm x 210mm
Wild Pansy Press
Text and images © Simon Lewandowski 2021
ISBN978-1-900687-81-2
£5:00
* * * * * * * * * * * * * * * * * *




Imaginary Landscapes
by Andrea Thoma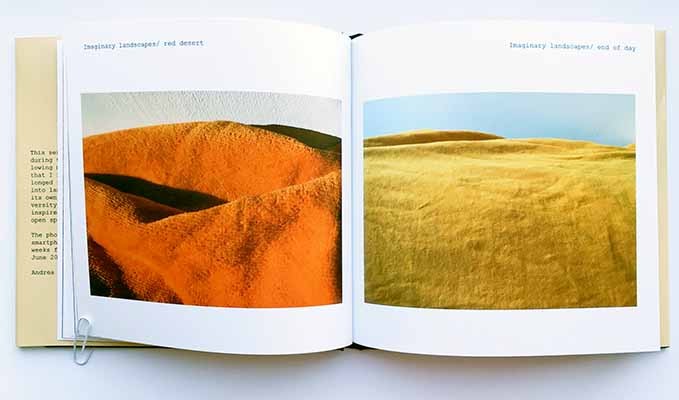 This artist's book is based on a project that was made during the first Covid- 19 lockdown. It involves a series of photographic images allowing us to travel in our mind to places we might remember, imagine or long for. The arrangement of textiles into landscape settings required its own rationale where the diversity and richness of fabrics inspired ideas of location and open space.
The photographs were taken with a smartphone over a period of four weeks from early May to early June 2020. For more images click here.
Hardcover, dust Jacket, linen bound, 40 pages.
Price for each book: £ 38 + p&p
Andrea Thoma is an artist/researcher and lecturer at the University of Leeds and member of the creative practice-led research network Land2.
https://ahc.leeds.ac.uk/design/staff/483/dr-andrea-thoma
https://andreathoma.com/
* * * * * * * * * * * * * * * * * *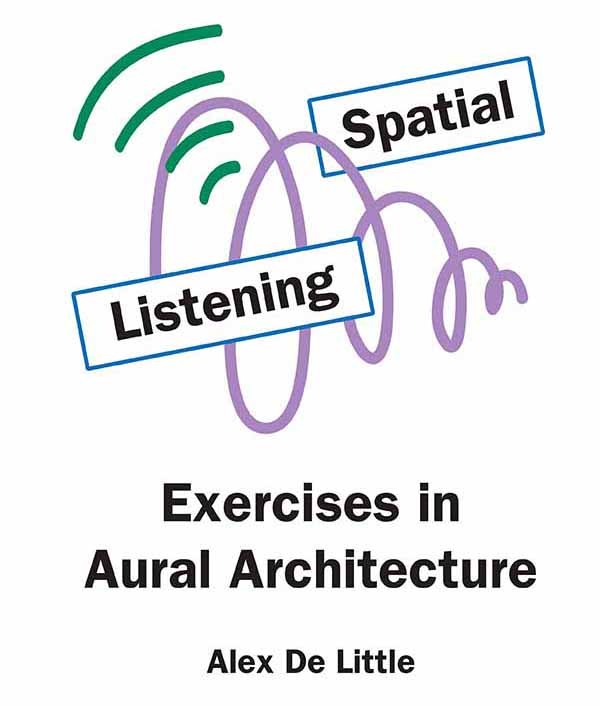 Spatial Listening is a collection of text scores that are concerned with sounding and listening with and through the acoustic properties of architectural spaces. These scores may be thought of as methodologies for sonically knowing and understanding the built environment. They may be practiced in multiple contexts: as workshops, as performances, or as sonic meditations on the built environment. The collection is presented here as a workbook that contains an introductory essay, as well as a series of preparatory exercises and activations.
Spatial Listening is published by the Wild Pansy Press on the occasion of Alternate Languages: Confronting Boundaries, Royal Academy of Arts, London, Saturday 16 March 2019
Find out more about and buy Spatial Listening
* * * * * * * * * * * * * * * * * *
This is a link to Hello World, an international project set up by Transcultural Exchange where artists throughout the world have submitted art works to share . We hope you enjoy this gesture of goodwill and solidarity from our colleagues around the globe.
* * * * * * * * * * * * * * * * * *