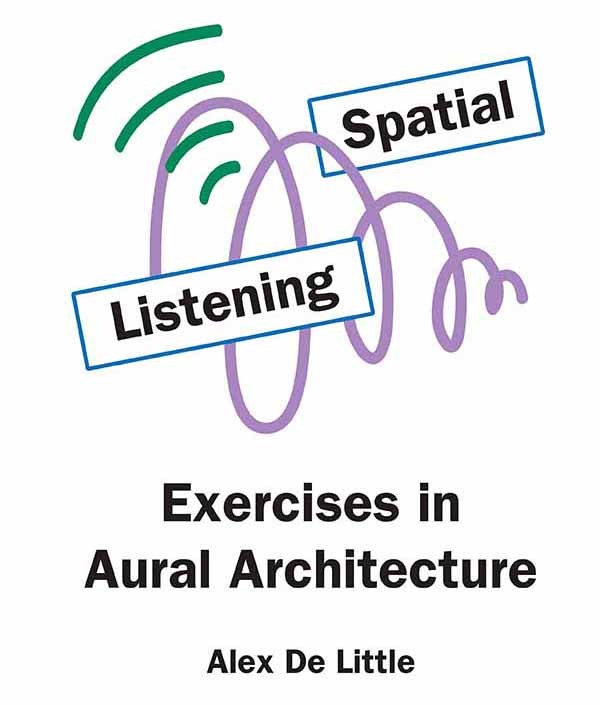 Spatial Listening is a collection of text scores that are concerned with sounding and listening with and through the acoustic properties of architectural spaces. These scores may be thought of as methodologies for sonically knowing and understanding the built environment. They may be practiced in multiple contexts: as workshops, as performances, or as sonic meditations on the built environment. The collection is presented here as a workbook that contains an introductory essay, as well as a series of preparatory exercises and activations.
Spatial Listening has been published by the Wild Pansy Press on the occasion of Alternate Languages: Confronting Boundaries, Royal Academy of Arts, London, Saturday 16 March 2019
Editors Simon Lewandowski and Chris TaylorText: © Alex De Little
Design: Lisa Stephanides
Images: © Yiannis Katsaris / Mette Sanggaard Dideriksen
All rights reserved.
52 pages
Printed as a limited edition of 50 copies.
ISBN: 978-1-900687-76-8
About Alexander De Little


Alex is a researcher, sound artist and composer with bases in Leeds and London, UK. His work and collaborations have been featured at the Venice Biennale, the Royal Academy of Arts, London Contemporary Music Festival, Huddersfield Contemporary Music Festival, the Tate Modern, Somerset House, Palais de Tokyo (Paris), Health Museum (Houston, TX), Den Frie Centre for Contemporary Art (Copenhagen), The National Science and Media Museum, and the Hepworth Wakefield.
Alex's practice encompasses installation, composition, performance and workshops. He is interested in sound as a medium through which the world might be understood, and works between disciplines to create practice that engages people sonically with space and place; often through play. Alex lectures in composition at the University of Leeds and Leeds Beckett University.